Results of the 27th annual "Questionnaire on Environmental Problems and the Survival of Humankind" announced
Overall, the time on the Environmental Doomsday Clock was 9:47, an advancement of 14 minutes from last year.
The time shows the highest level of awareness about environmental risks since the survey began in 1992.
Regional Times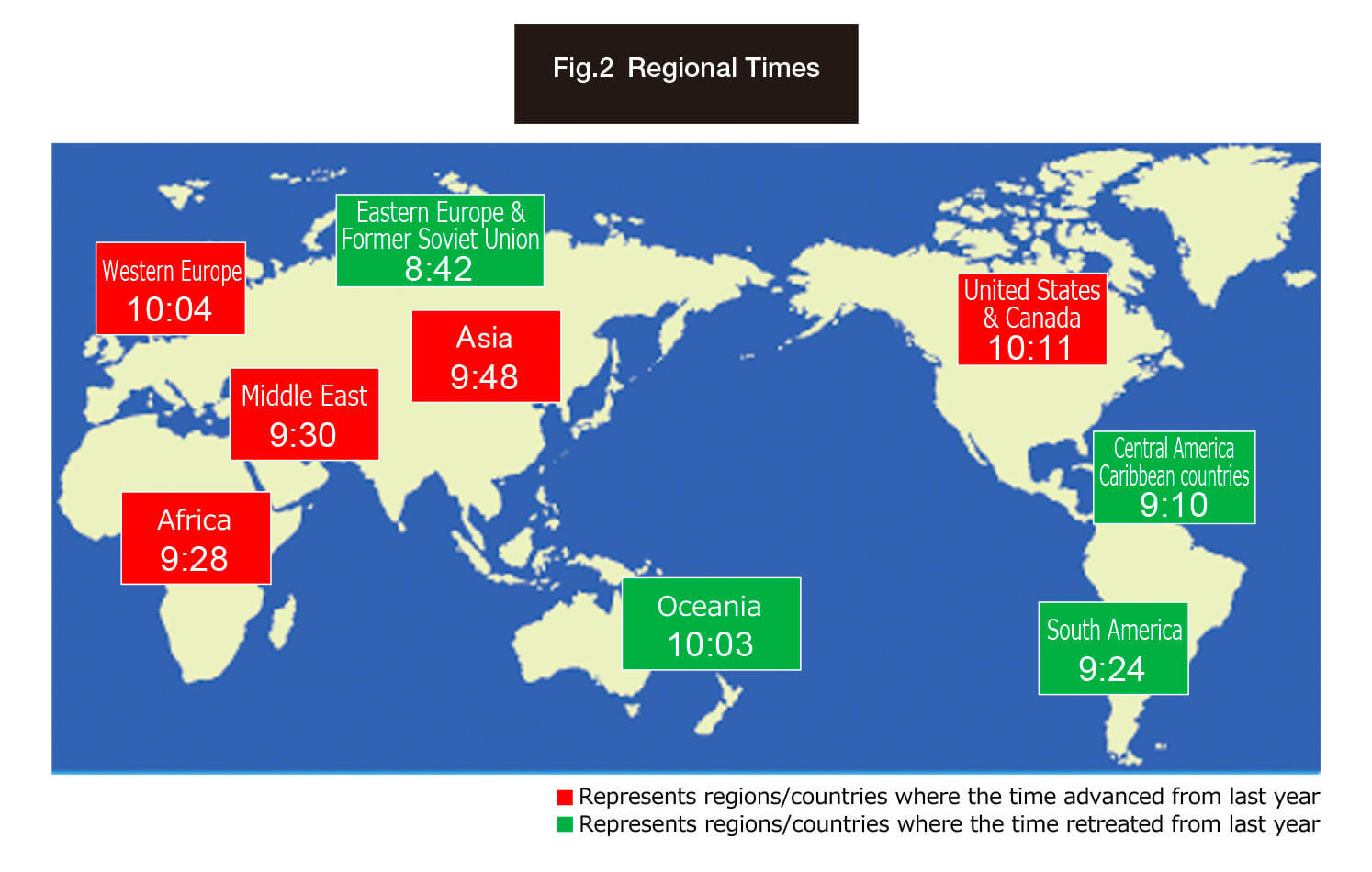 About survey results, click here.
About The Environmental Doomsday Clock, click here.
Becoming a respondent of the questionnaire, click here.