The Asahi Glass Foundation held the 28th Blue Planet Prize Awards Ceremony at the Palace Hotel Tokyo on December 11, 2019.

The recipients of the award this year were Prof. Eric Lambin of Belgium and Prof. Jared Diamond of USA.

Award winners received the Blue Planet Prize trophy from Chairman Ishimura.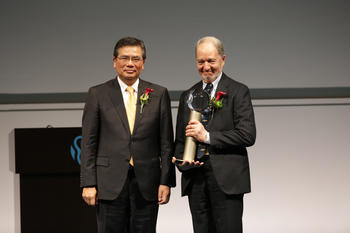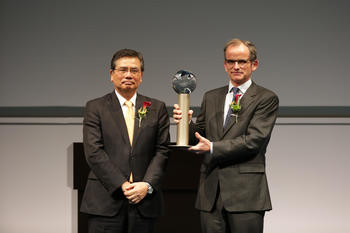 For more information about this year's winners, click here.