The world's leading environmental science award organizations have presented a session, Guided by Science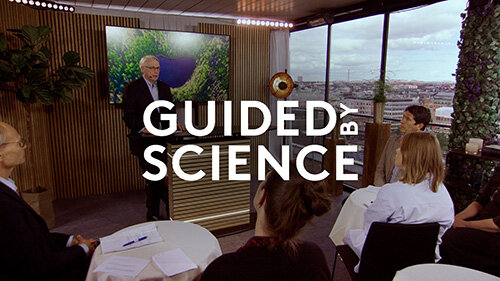 Guided by Science
- Sustainability Champions on How to Tackle the Planetary Crises
In a unique cooperation among the world's leading environmental science awards, scientists who are sustainability trailblazers gather for a virtual event to talk about how to tackle the planetary crises. They will discuss solutions to climate change, protecting biodiversity, and preventing pollution.
Participants:
Gretchen Daily
, Professor, Stanford University, Natural Capital and Conservation
Veerabhadran Ramanathan
, Professor, University of California, Climate Stability
Paul Anastas, Professor, Yale University, Green Chemistry
Partha Dasgupta
, Professor, Cambridge University, Economics and Biodiversity
Susan Solomon
, Professor, MIT, Atmospheric Science and Climate Change
Rashid Sumaila, Professor, University of British Columbia, Marine Ecosystem Valuation
Also, James Balog, explorer, photographer, Earth Vision Institute
The Guided by Science event is moderated by Carl Folke, Professor, Beijer Institute and Stockholm Resilience Center.
This one-hour event will be available to watch from June 1st, the day before the start of Stockholm+50, a crucial meeting to celebrate 50 years of global environmental action on June 2-3. The Stockholm +50 acts as a springboard to accelerate the implementation of the Sustainable Development Goals, the Paris Agreement on climate change, the Global Biodiversity Framework, and other essential sustainability goals.
To further underline the urgency of the need for action, the world's leading environmental science award organizations have decided to reach out to the participants of Stockholm+50 and others with a strong message on sustainability from some of our mutual laureates.
The one-hour session Guided by Science is a cooperation between the
Volvo Environment Prize
, the Blue Planet Prize, the
Tyler Prize for Environmental Achievement
, and the
Heinz Awards
. Participating are world-leading scientists who have made pioneering efforts in path-breaking science and finding solutions to the planetary crises.
Join us for an exciting hour of discussions, Q & A-sessions, and solutions for sustainability!
Watch the event from June 1st on YouTube or streaming from Blue Planet Prize or
Volvo Environment Prize
.